professional women's Wedding photography
Biyah wedding has the best female photographer in Karachi.
The perks of having a female wedding photographer are that she will be much more understanding than their male counterparts.
Those ladies who observe the veil (sharai parda/naqab/hijab) and have secluded (segregated) weddings and other events can easily avail of our services.
Our female wedding photographers understand the true importance of a bride's appearance on her big day.
The best female photographer in Karachi will give you honest opinions about your makeup, hairstyle, or any wardrobe malfunction. She will come in handy with instant problem-solving.
We provide professional women's photography and videography services. Be it your modeling portfolio, corporate photography, headshot photography, product launching events, annual dinners, or any other professional event photography, we will provide you with the best.
Your quest for an amazing female photographer in Karachi ends right here. We are just a 'Click' away!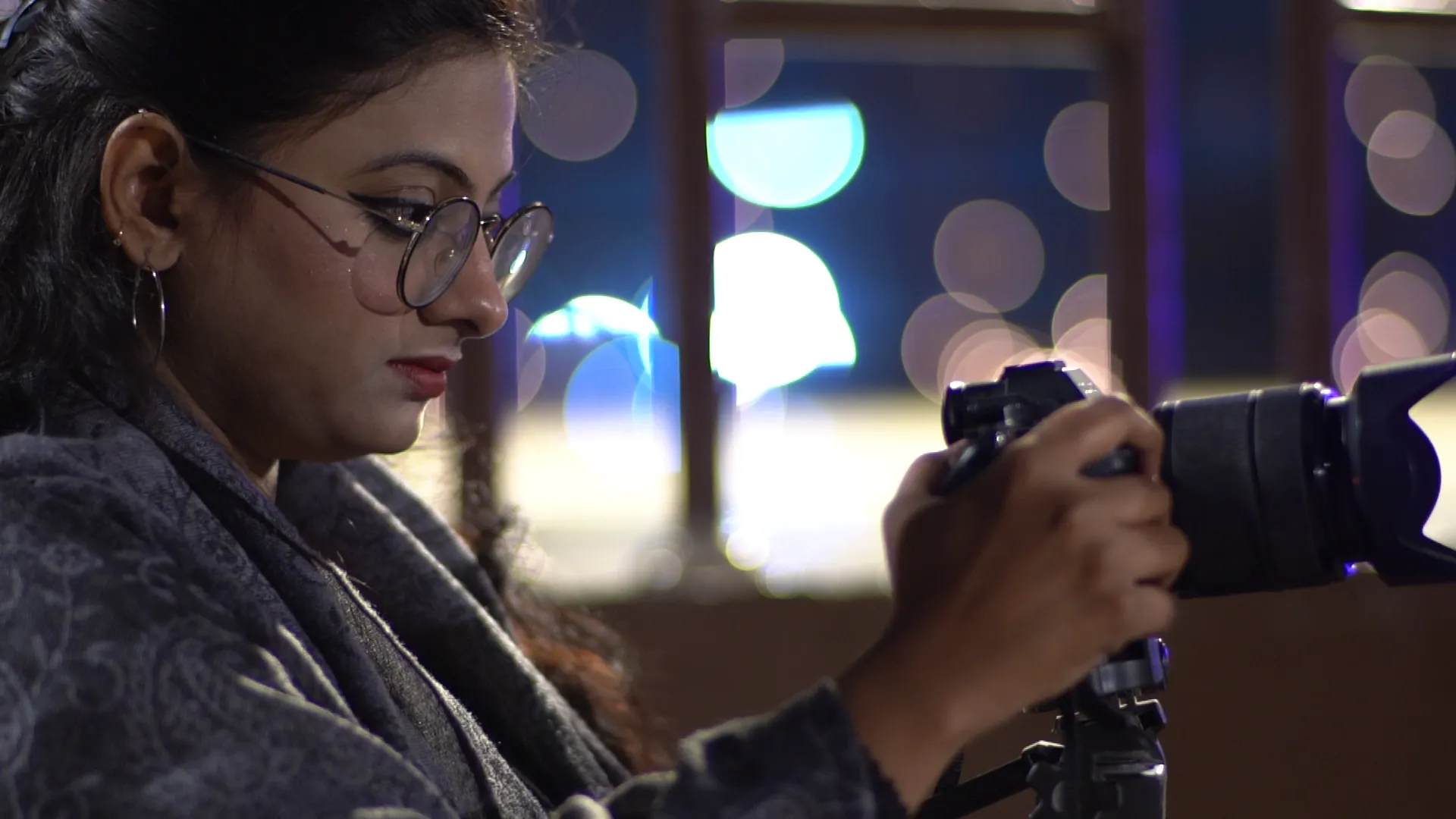 female photographer in Karachi
Syed Kalim
Our wedding location was very picturesque and scenic, so we wanted to get its images in all their majesty. We availed Biyahwedding's drone photography services for capturing bird's eye views. They are a team of creative and highly professional photographers who took amazing couple portrait.
Sanaya Ali
We got them for our complete wedding photography. We simply loved their work. They covered every bit of each event, including mehndi, baraat, valima, and post-wedding photoshoot. Biyahwedding has one of the best female photographers in town. We will most likely book them again
Sohail Anwar
If you are looking for a lady wedding photographer in Karachi, then Biyahwedding is your go to. I got my daughter's birthday party covered by them. They are specialists in photography. The pictures and videos were beautiful, loved everything. The team is very cooperative.
Mehwish Agha
It was my only brother's wedding. So, I googled the best women photographers in Karachi and Biyahwedding appeared in the search results. I have visited their website. Without any second thoughts, I hired them for my brother's wedding. Brilliant work! Surely hiring them again for my wedding.
Sabiha Anjum
Belonging to a family that takes parda very seriously, I along with my cousins started searching for a female photographer for our family weddings and we found a highly skilled, reliable, and creative team. From that time onwards, we hire Biyahwedding women photographers for all our events.